HOW IT WORKS
Experience Futures: Water Crisis
Here you will find all the information you need to participate in "Experience Future – Water Crisis". Even if you're not sure what this is all about, we can promise you that participating will be easy and a valuable learning experience.
Just take some time and read this guidebook, enjoy it. Thoroughly. You will find all the info you need to participate. Then, if you still have any doubts, we're here. Feel free to contact us by email (info@chaosleague.org) or Facebook.
Climate change is something we are already experiencing, with its massive effects. We collect all the data, however we are not paying enough attention to stories.
Experiential Futures – Water Crisis is a participatory learning experience. It allows you to live an experience to "make sense of what a sudden water crisis could be like".
We're inviting you to live and co-create futures not to predict what will come, but to learn to be prepared. Let's imagine it together, let's learn from what could happen. It's an experience that will use sound, writing and interactions to let you live something unique.
This is an invitation to experience , in a safe environment, to stir up consciences and act.
Experience Future – Water Crisis is set in a future where the world's drinking water resources have drastically decreased. Through an alter ego, you will explore this possible future. You'll receive cues from a webradio in the form of news reports that will chronicle the unfolding water crisis.
After each newscast you will be asked to write a report on a specific aspect and, in addition, you will be able to comment and read other participants' reports.
During Experience Futures – Water Crisis you will play an alter ego, which is a person who has a lot in common with you, you can identify with, who will find themselves having to survive on a very limited amount of water. You will build your alter ego card during a facilitator-led workshop before beginning the experience.
During the experience your alter ego will be challenged by the situations they will find themselves in as the crisis gets worse.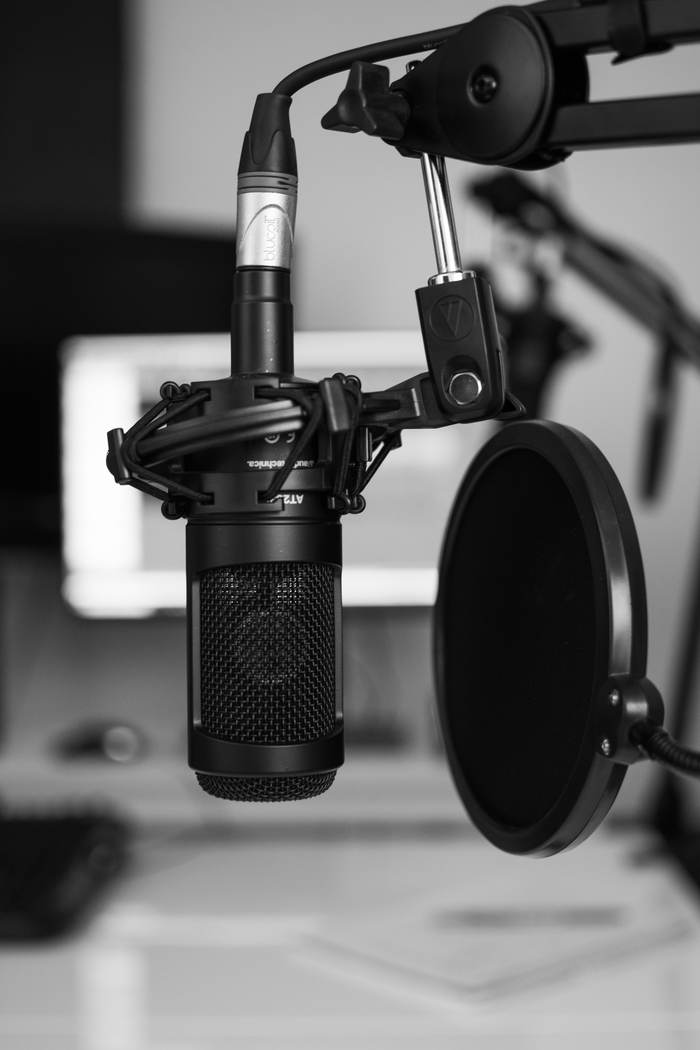 Atlantis Radio, an independent web radio that, since the first signs of the water crisis, is asking for help from its listeners, to tell what is happening as a result of the water crisis in different places around the world.
Throughout the experience, Atlantis Radio's programming will be audio streamed (starting at 3:30 pm and ending at 6:00 pm CEST). Broadcasts include mood music and radio news. Listening to the web radio during the game is a key part of the experience.
At regular intervals the web radio will broadcast three radios that will ask you to write reports on specific topics. They also contain insights and information on the evolution of the water crisis that will help you write your reports.
Start with the question and information from the latest news and imagine yourself as your alter ego. Write in one go, form is not important, usually the first thing that comes to mind does just fine. You can help yourself by talking about the things you know, the people, the places you normally go to. What's going on with them?
You can write as much as you want and in any form you want, and you can write as many posts as you want (at least one after each news).
You can report dialogues or feelings, tell about things that happened to you. Free your imagination! You can attach photos or images to your posts. Read the reports of others, be inspired by what they write and interact by responding to their posts.
Ex: I haven't been able to sleep for three days. Street riots are mobilizing more and more people. Yesterday the Little supermarket next door was looted. I saw the owner, who I've known for years, sitting outside the now devastated store, in tears. I was very sorry, we talked a little. Her husband is sick. I promised I would help her out with the store.
The experience will last a little over three hours (including the beginning and ending briefings), but in fiction it will take about twenty days, so you'll have to imagine that a week will pass between each news report. Every report that you write will be a seven days story on the dramatic evolution of the events.
In addition, the radio will broadcast some audio testimonies of radio listeners' voices: that's the signal to indicate that in about 45 seconds the next radio news will be broadcast and that you must finish writing the reports for the current week. Once the three reports have been written it will be time for the epilogue and the experience will end with a debriefing.
Atlantis Radio will ask all its listeners – and therefore you too – to actively contribute to its news service, by sending reports on the situation that each alter ego is experiencing in the place they are. The reports will have to be written based on the information given in the news and answering the questions that will be asked after each news broadcast.
Reports are a fundamental part of the experience. They are the result of exploring possible futures. You will be asked to put yourself in the shoes of someone at the center of this tremendous crisis, telling what has happened in their life and in their city. There is also room in the reports to express feelings, reflections and hopes.
Reports can be short or long and require no writing skills. After each news report, your alter ego will have to write their own report on the Atlantis Radio forum and will be able to comment on other alter egos' reports.
A fundamental rule of the experience is that news information is always "true". They are not fake news, there is no world conspiracy about it, there are no elements to investigate or invent fanciful theories.
Water Crisis is not based on fantastic or supernatural elements, but on the (fictitious) acceleration of a crisis that could really happen. Based on scientific evidence, readily available today. So no alter ego will be able to disregard the news, maybe saying that where they live, drinking water abounds.
How to make the most
We want you to enjoy this experience at its best
Everything the news doesn't say can be invented. Fill in the blanks with other alter egos is a goal of the experience, to create an emergent yet coherent narrative.
Try to go into detail during your reports, try to tell emotionally impactful but always credible elements, give space to imagination by being influenced by the stories of others and by the suggestions that your alter ego lives on their skin.
Empathy and collaboration
Try to empathize with the other alter egos, try to take everyone's narrative suggestions and develop them to move the story forward and make it more and more realistic and deep.
This doesn't mean that your alter ego will always agree with everyone, but even when there should be disagreements, make them consistent.
The most important thing is to identify with your alter ego and get involved in the story. Our advice is to participate from a quiet place, taking the time of the game duration exclusively for yourself.
As much as possible, try not to be distracted by external elements, turn off any device other than the one you'll be using to play the game and disconnect from other personal social networks. It's only 3 hours, after all.
Water Crisis deals with serious and intense topics. If you feel overwhelmed or uncomfortable during the experience, you can step away for a few minutes to relax a bit or get your thoughts in order. Once you feel ready, go ahead and write from where the story is.
Keep in mind that the game tries to be designed in an absolutely inclusive and respectful way. If you need someone to talk to, an organizer is always available for you in a dedicated zoom room.
From 3.30 PM to 6.30 PM (GMT+2, Rome Timezone)
3.30 PM
Login on Zoom (the room link will be emailed), short introductory workshop and alter ego creation.
4.00 PM
Beginning of the experience.
—Day 1
First Atlantis Radio news and report writing
4.45 PM
—Day 8
Second Atlantis Radio news and report writing
5.20 PM
—Day 15
Third Atlantis Radio news and report writing
6.00 PM
—Day 21
Epilogue, end of the experience
6.05 PM
Debriefing
6.40 PM
Final greetings