The times they are a changing
In a constantly changing world there is the need to explore new perspectives, new interaction models, new approaches in order to thrive.
Starting from a multitude of individual stories and emotions, our experiences let people collectively face complex problems, challenge themselves to act and make sense in the shape of a group narrative.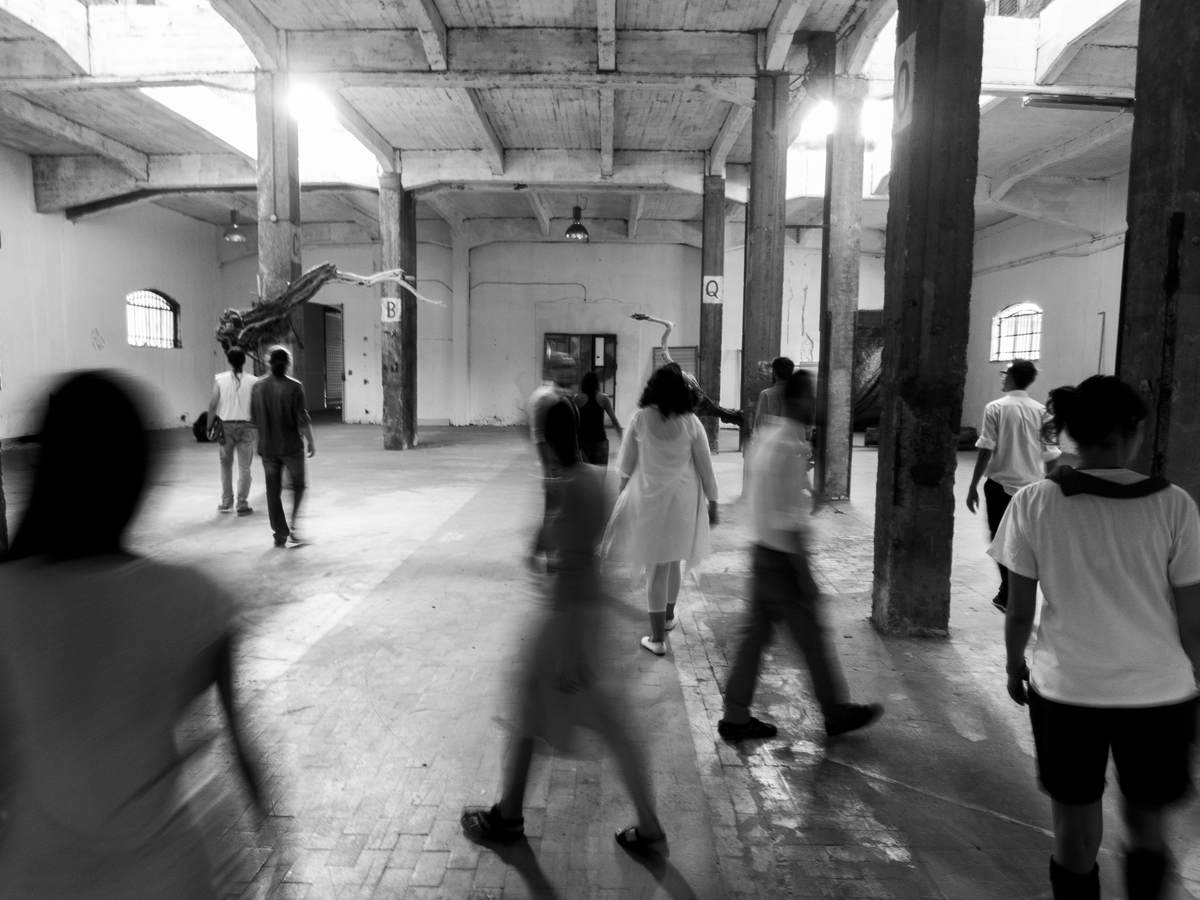 We safely guide people beyond their comfort zone to give them the chance to free themselves from their bias and discover brand new paths, unexpected points of view, new mindsets.
Our experiences bring realities into being. Stories are our favourite tool, they have as much protagonists as participants – lonely heroes' journeys time is up.
At the end of the path, participants have learned something new about themselves, their coworkers and how to make sense together and act in a complex world.
What about having transformational experiences for your team at hand?

We know how to do it, we make the familiar strange and the strange familiar, and we do it by design. 
Discover Animus
Animus is an online narrative ecosystem that embraces various disciplines and languages (experience design, narrative design, role-playing). It's designed to be an intimate, powerful live experience that goes straight to the partecipants' hearts and brains.  Sometimes, you need to leave yourself behind to explore paths unfamiliar. 
It's specially designed for people willing to explore the potential of merging experience design with Liberating Structures.
What We Do
Live, Online & Hybrid
Bespoke Transformational Experiences for your organization and your stakeholders
Facilitation of complex challenges
Training in Transformational Experience Design
Develop new skills through moving past your comfort zone.
Make the familiar strange and the strange familiar as an approach to creativity and innovation.
Create bonds within teams.
Learn to gather informations through your emotional state.
Be present and open to intuitive solutions.
Make decisions combining instinct and data. 
Establish a shared mindset about complex challenges.